2005 Bentley Continental GT Turbo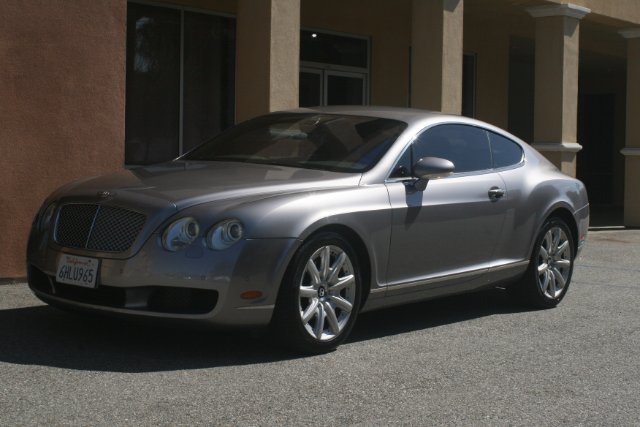 Don't you think it's time, now, to own a Bentley? One owner, always garaged, maintenance up to date. Stunning inside and out and drives with smooth full 12 cylinder power with guts. Southern California car. If nothing else, come in and drive it and see what you think, The acquisition of this car is closer than you think, It even comes with a warranty. If you're nervous about buying a used car, or rather a pre owned Bentley, then I wouldn't worry too much, if you have trouble we will see how we can help, however, The Rolls-Royce and Bentley family seem to use the word craftsmanship rather than manufactured. Call Al at Al's automotive and make an appointment to come by and take it for a spin. It will be fun, no strings attached. Call at 310-325-1717, Al's Automotive at 2249 Pacific Coast Highway, Lomita, CA 90717.
Other Vehicles You May Be Interested In
Disclaimer
Price does not include government fees and state/local taxes, or any applicable fees. Depending on the age of the vehicle, normal wear and tear should be anticipated. Prices are subject to change without notice. While we do our best to describe our vehicles accurately, some descriptions and/or images provided by third parties may differ from the actual information or appearance of the vehicle. Al's Automotive Auto Sales assumes no liability for omissions or errors in this vehicle's description and encourages prospective buyers to verify the information carefully through contacting the dealership directly. Al's Automotive Auto Sales has the right to cancel a sale or a promise of a sale if an incorrect price has been given by mistake. All finance offers are O.A.C (On Approved Credit) / O.A.D (On Approved Deposit).

Our payment calculator tool is based on Tier 1 Credit and provides estimated monthly payments only. Actual payments may differ from that shown.